Why Sell to Arzuman Brothers?
Sell Your Home
in 3 Easy Steps
The Cost of Selling Comparison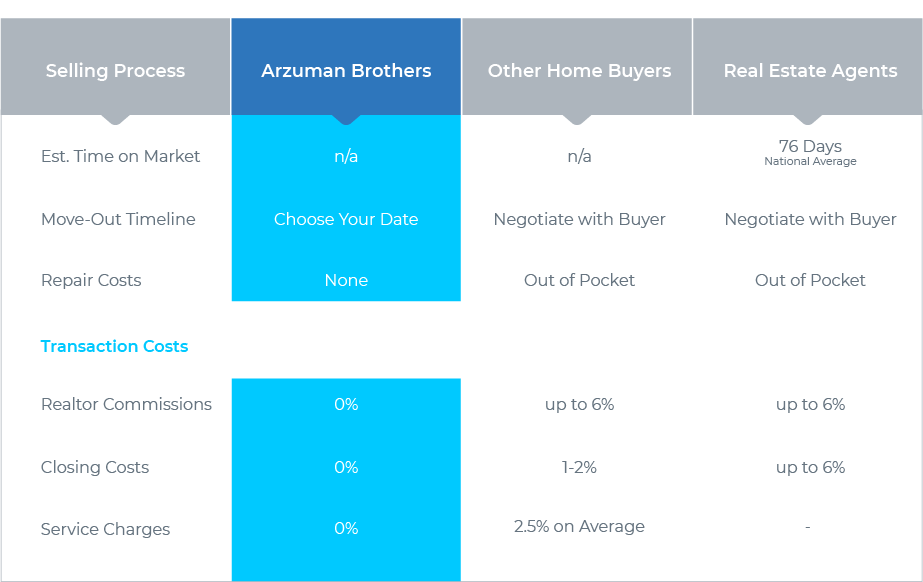 Save More by Selling to Arzuman Brothers
Example of potential savings for a home valued at $1 million dollars.
What You Net With Arzuman Brothers
No Realtor Commissions
No Repair Costs
No Closing Costs
What You Net With Traditional Buyers
Realtor Commissions (6%)
Repair Costs
Closing Costs (2%)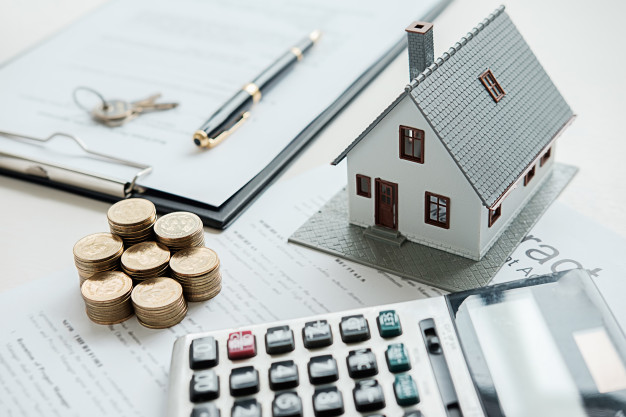 NET MORE MONEY
BY SELLING TO ARZUMAN BROTHERS
We've made the process of selling a house to be simple, safe, and at the same time, we allow homeowners to net more money compared to selling a home the traditional way. While you sill get the same services of a real estate brokerage and dedicated support from our professional team, you don't pay any fees.
about us
Selling a home can be time consuming and expensive, especially if you own an older home that has not been maintained or in need of repairs. Arzuman Brothers buys properties in any condition and in any situation. For homeowners with problematic properties, we offer a smarter way to sell and do not charge any real estate fees.
selling your home?
We purchase homes in any condition. Every sale to Arzuman Brothers
is AS-IS AND WHERE-IS.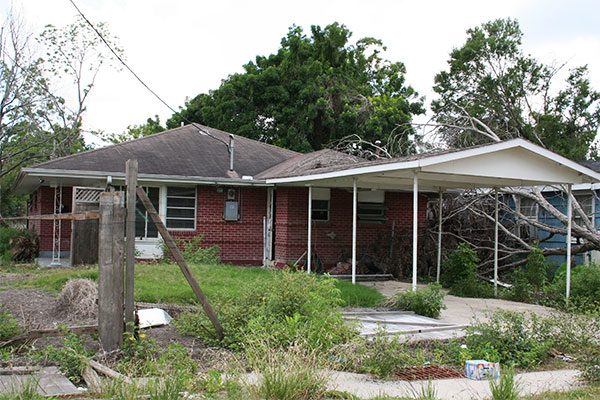 Hi Andrew, I really appreciate the flexibility and understanding that your company showed us during the sale of our family home. My parents had bought the house in the 1960's, and it contained a lot of memories. Unfortunately, as my parents aged, the house became too much for them to take care of and the condition of the house deteriorated, so we were thankful to be able to sell the house as is for a reasonable price. And by allowing our family access to the house during the week after escrow closed, my sister was able to take a couple of the fruit trees that held a special place in my mother's heart
Etsuko Y Hide (Mar Vista, CA)
Frequently Asked
Questions
Depending on the condition of your home, the year it was constructed, and your current situation, it may be advantageous to sell your property to a builder like Arzuman Brothers. Arzuman Brothers buys homes with all-cash offers and in as-is condition. No need to hold public open houses and deal with hundreds of people coming in and out. Arzuman Brothers offers stress-free sales with ZERO fees involved. From your house, you are able to take anything you want and leave anything you don't. We make the process easy and simple while allowing you to net as much money as you can from your home.
NONE! You do not have to pay any fees to Arzuman Brothers for selling your home. We cover and pay all escrow fees, title fees, closing costs, and city/county transfer taxes. Our professional real estate team will assist you free of charge during the entire process.
You do not have to sign any agreements or make any commitments to request an offer from Arzuman Brothers. After submitting a request, you can accept the offer and sell your home or you can decide not to sell at this time. It is completely up to you.